Three shots of ponds. Fall is my favorite time of year.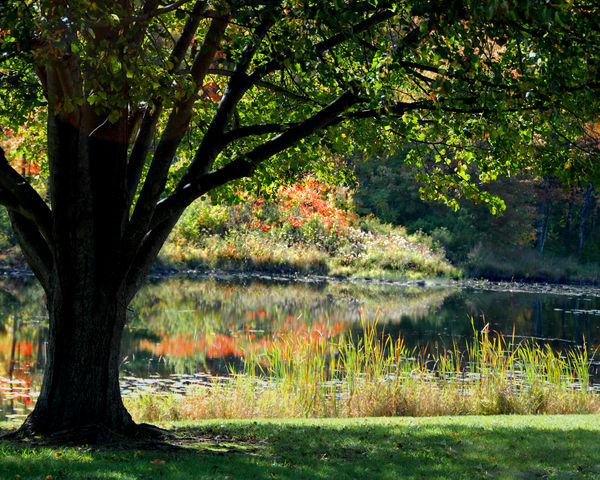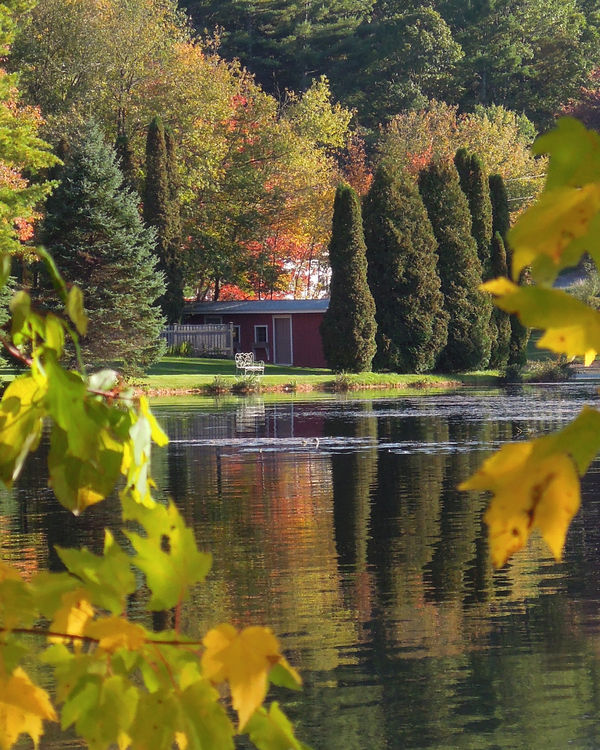 I have a Nikon D90 and love it. One of the main reasons I bought it is the lack of noise in dark areas of the photo.
It has its share of bells and whistles, but with so many newer models coming out all the time, You should do well
on the price.
Dear Jazzyam. Ive been a Nikon user for years, and have found that staying with the same brand as the camera, although may be more expensive, is the way to go. The units generally are designed to be able to "sync" up to all the features your camera has to offer. Go with Canon, and bouncing off a side wall can give you really nice "window light looking" results, so get the swivel as well as bounce.
The camera can shoot at 8 fps. It also has subject tracking that after you focus on your subject follows them if them move. I also didnt mention among the features it has, is that it records movies in 1080P ! Two other shots here show the Lincoln Memorial at night, handheld, and a closeup of a black eyed Susan showing its sharpness.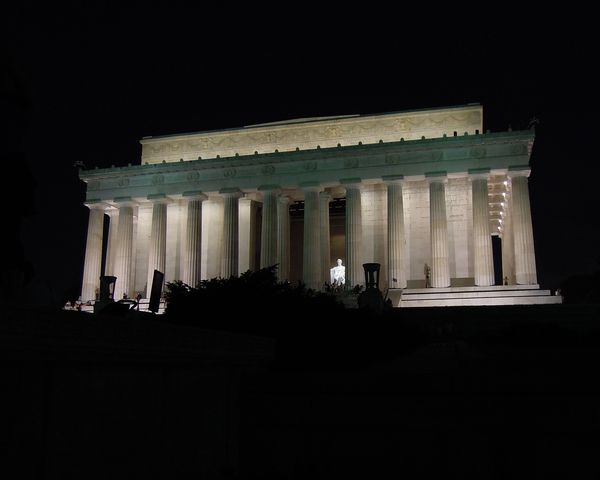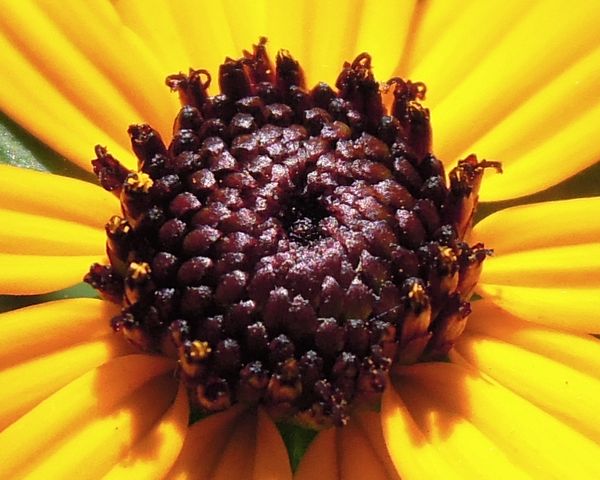 New to the site, and have read many interesting posts. I usually shoot with a Nikon D90 married to an 18-200 VR lens. Theyre married because I never take the lens off, and eliminate getting extra dust inside. Many posts refer to having a point and shoot along as they can be quite useful.
I recently replaced a point and shoot with a camera that Nikon has come out with that I have to say is amazing. Other than being advertised by B&H, Im so surprised that Nikon hasnt marketed this camera aggressively. Its their P-300. It will fit in your shirt pocket. But in addition to the standard point and shoot setting, you can set it for apeture priority, shutter priority, and manual. It has great image stabilization, exposure compensation, camera and flash bracketing. The lens is a 24 1.8 at its widest, and goes to 100mm at 4.9. So, now the telephoto isnt for sports or bird watching, but the 1.8 for me over rules that. Its got a 3" LCD screen, all those scene choices if you use them, ISO from 160 to 1600, matrix and center weighted metering( but no spot), the list goes on and on. All the white balance modes, and Im leaving out a half dozen other things. I always have this camera with me. Because it hasnt been pushed in the advertising, Im afraid this great camera is going to disappear, fading away being replaced by the next new model..
This was the very first shot taken with it. It was in manual mode, I underexposed it a stop, ISO 160, f 5.6, 1/200 sec and handheld. This camera is a keeper.
Ist photo with this camera