sippyjug104
Loc: Missouri
This is my preserved Woodlouse that I staged for a focus stacking session. They also are known as "Pill Bugs", "Sow Bugs" and "Rollie Pollies". In fact they are members of the Isopod family. There is a deep sea Isopod that looks identical however they grow to over three feet in length, are scavengers, and live in depths of several thousand feet where these live happily in the moist soil under rotting tree fall.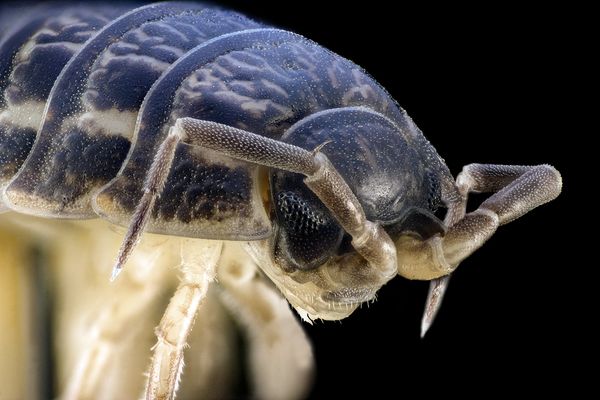 (
Download
)
If you want to reply, then
register here
. Registration is free and your account is created instantly, so you can post right away.