After reading a couple of the recent posts I thought I would try the same lighting set up. I have a small softbox overhead and slightly tilted toward the camera. Another light with grid is bouncing off a reflector to camera right. A small reflector is to camera left. I tried this on a white backdrop but was not as happy with it. The pull toy was my wife's when she was a small child.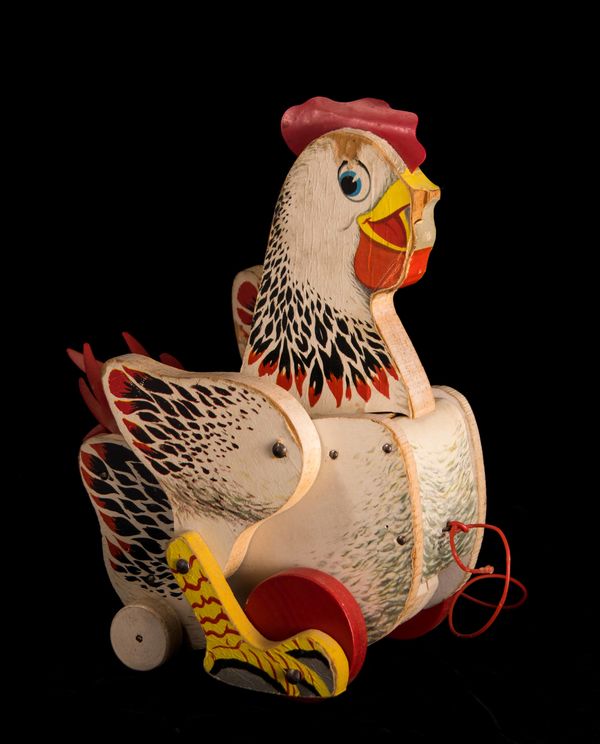 (
Download
)

E.L.. Shapiro
Loc: Ottawa, Ontario Canada
Nice chicken! If you want to.improve on the shot, kill the grid light and just use the overhead soft box and the reflector. Use just a wink from that grid light on the background to add a bit of color mass for more dimension. Leave a bit more space in front of the chicken and extend the pull string. If you move that overhead light a bit more to the right, you will get more shape.
Thanks Ed, I'll your suggestions.
I tried to hit the black background with the gridded light but it looked aweful. I did take Ed's suggestions and tilted the softbox a little more forward, changed around the reflectors and hit the background with the second grid light. I also used a vase to test for reflections.
If you want to reply, then
register here
. Registration is free and your account is created instantly, so you can post right away.