Driving to Vancouver (BC) From L.A. To Cellabrate Our 50th Wedding Anniv.

Forrestloop
We got Married on April 1st, 1967. Something I always wanted to do was drive the West coast all the way up into Canada. So we decided living in L.A. all my life 70 yrs to Make that run. Only next time we would maybe wait a few months. and let the Rain do its course. And Man O Man did it rain. We saw maybe 2 1/2 days of partially cloudy skies out of 11, That is 8 1/2 days of rain, rain , heavy rain, rain and more rain. I saw enough rain in 8 days to pull Southern California out of drought. So I will post a few pictures for now and post more as I go thru them. these 2 or of a Herd of Elk that I flew by at 70 Mph and had to make a U-turn to get these pictures from the side of the Hyway, in high winds and 40 degree. I used my D500 16-80 lens and my Sigma 150-600.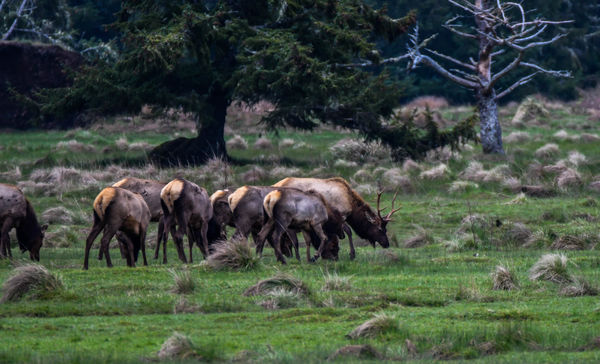 (
Download
)
16-80 Dx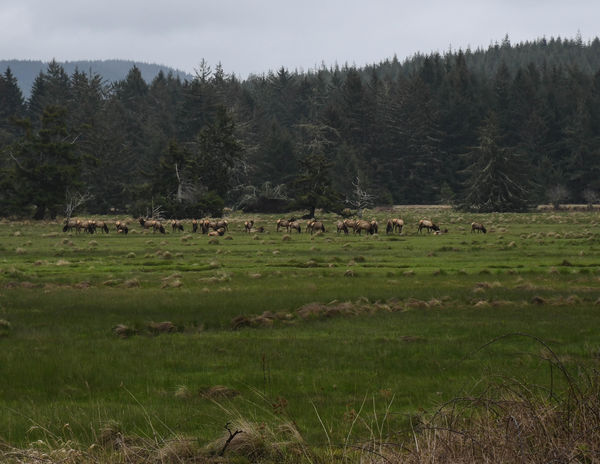 jederick
(a regular here)
Forrest we have done that drive 4-5 times but always in August or September and it is beautiful then. Give it another try then. The elk are magnificent animals, glad you turned around and got the neat photos!



Jederick was right, here in the the northern Willamette valley and western Oregon it stops raining at the end of the 4th of July holiday and starts again for a week the last week of Aug during state fair week.
Yes, I know, it is hard to believe but trust me it works! I was chatting with some fishing and hunting guides at lunch one day about my planned backpack trip the length of the Mount Jefferson wilderness, the last week of Aug his comment was your going to get wet.
DID WE EVER!