nava writz
Loc: los angles california and new york city
oppss i did it again upload to the photography forum and not pictures please help~ sorry
i met Tal visiting california from israel in the grove in los angeles. (open mall type)
he was not easy to take images of, but i talked him into it. smiling~ i told him its or my project of 100 strangers and he really didnt care much as he was worried his mother will see him flying with the bubbles. well he was doing nothing wrong he was helping a friend and he was sweet.
i am not sure why he will be worried about his mom seeing him... well..life~
anyone for helping me to fix some of the images?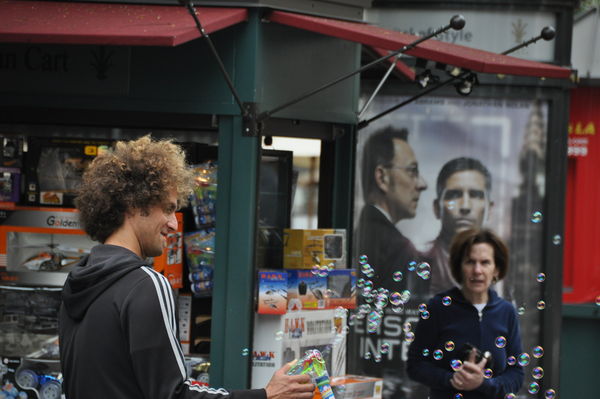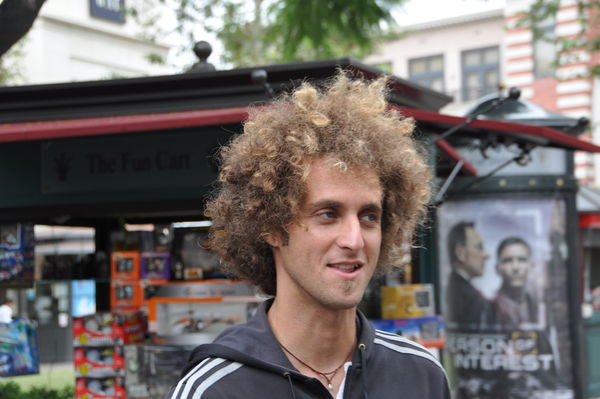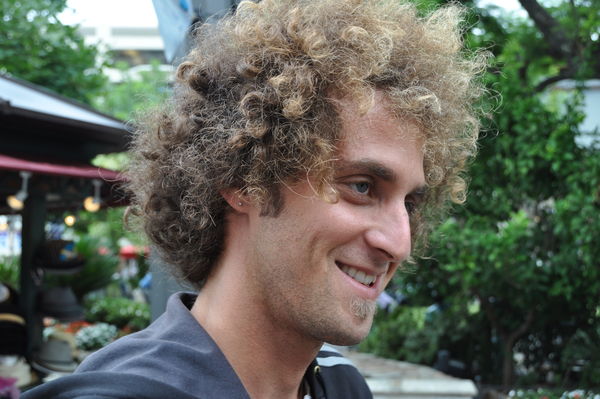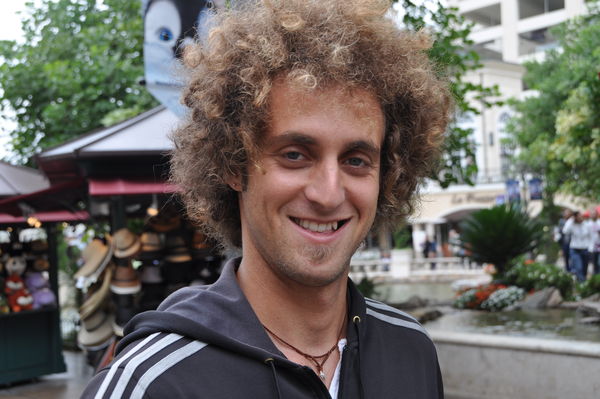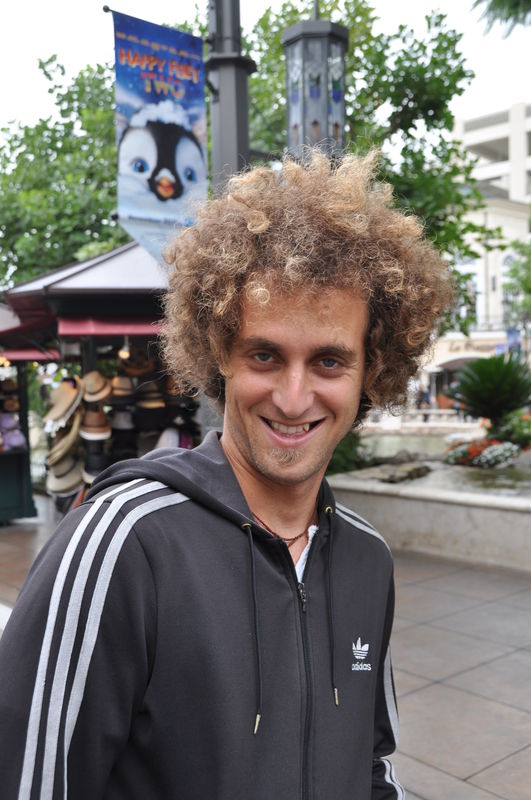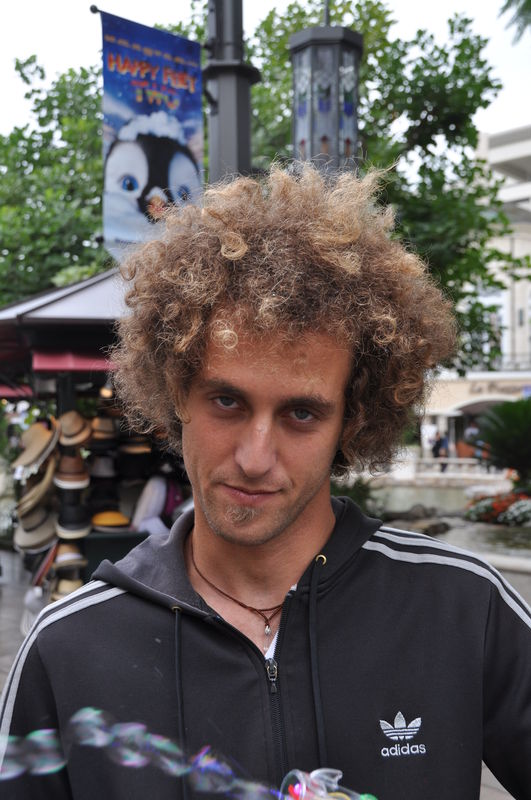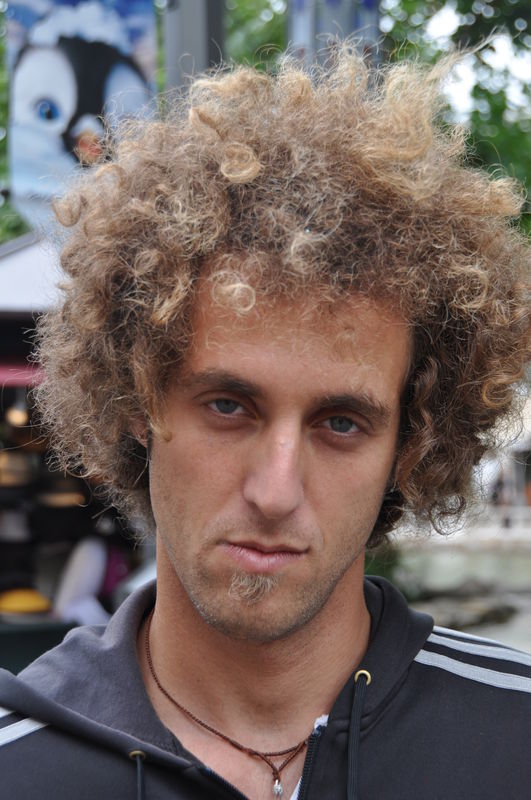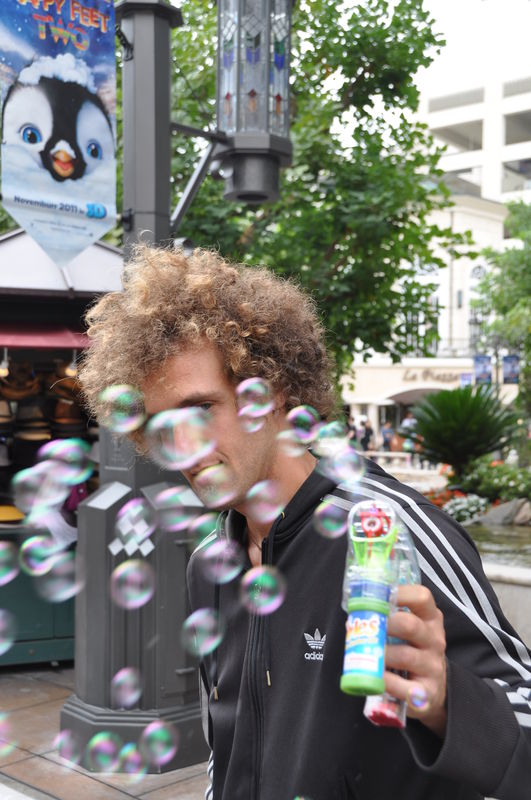 Pics-Tale
LOL...! I think he is such a character. Pic# 4,5,6 & 7 good shots. Good job. :thumbup:

bobmielke
Loc: Portland, OR
nava writz wrote:
Now I know you had fun photographing this guy. He looks like a lot of fun. It's so hard to teach someone how to compose and how to process photos so that they come alive over the internet. I wish I had a hundred students in front of me, with me, to see how I work, not only in the field shooting but on a computer processing images. I like your candid shots. They have a lot of potential.
1. Enlarge the photo so when you crop you don't lose resolution
2. Crop so you take out at least a portion of the blank sky and position his eyes at the 2/3 from the bottom position. Also position him slightly off center to the left.
3. Brighten his face and hair & darken the area in the background to call more attention to his face.
4. Remove the yellow coloring from the whites of his eyes and teeth.
5. Sharpen the whole image, add a light vignette & check levels.
Now, no matter where you try to look at the image your eyes are drawn to his. It's all about composition and highlighting your subject.
Original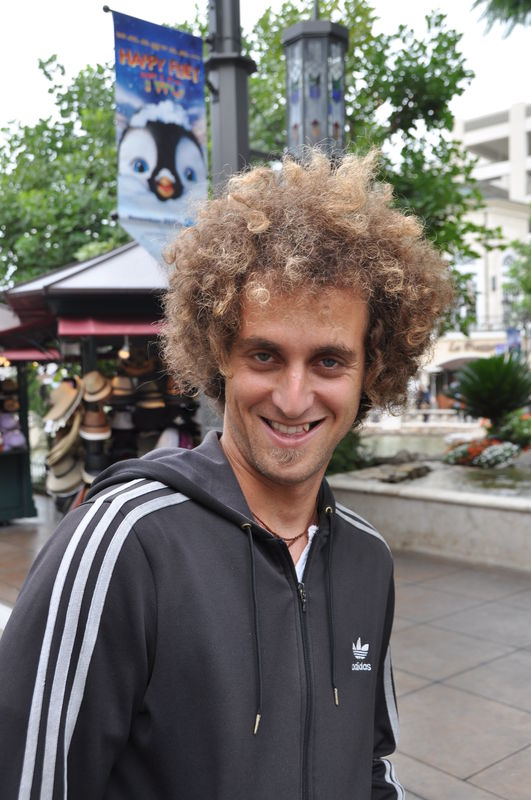 Enhanced per Instructions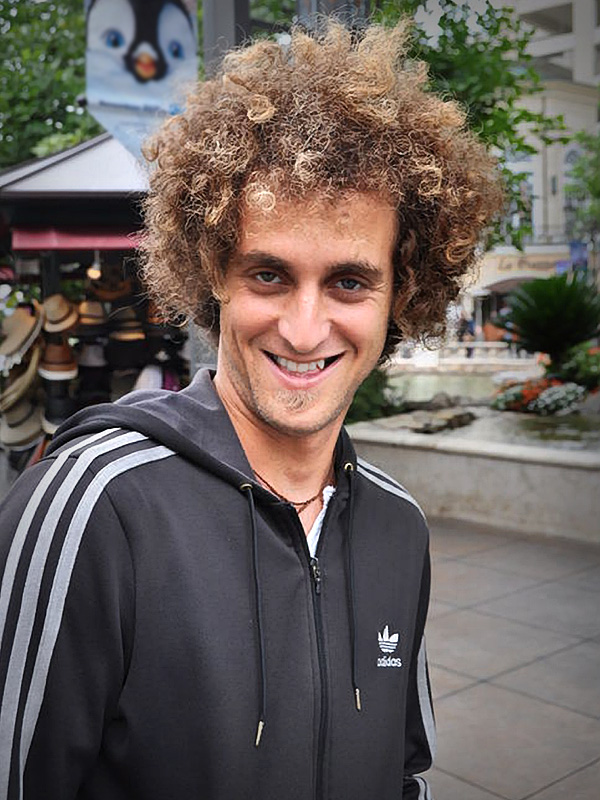 nava writz
Loc: los angles california and new york city
I can always use wise teacher thanks for your help I love it!
If you want to reply, then
register here
. Registration is free and your account is created instantly, so you can post right away.