Caught Kissing in San Diego, Ca.

Forrestloop
These two were caught kissing next to the USS Midway CV-41, Which is a floating Museum near the San Diego Navy Base. Which is a big old Aircraft Carrier.
Caught Kissing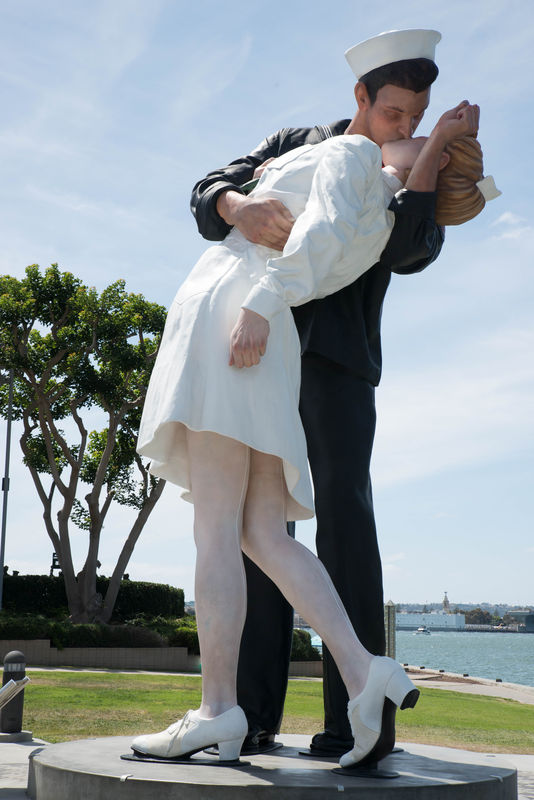 (
Download
)
Statue is the copy of the famous time square kiss but you probably knew that already!

planepics
There's also a copy in Sarasota, FL.