I have an old Macbook Pro, mid 2012, with 2.9 GHz Intel Core i7, 8gig RAM. I have no problems with Luminar 3, it read my more than 5,000 photos fairly quickly except for crashing once in a while and picture turning red for a few seconds which, hopefully, have been addressed on this new update. I tried the new update this morning and it seemed to be working really well. The biggest complaint I have which could be a deal breaker for me is the very slow exporting even using the short edge jpg. It usually takes a 42-megapixel photo about 1 minute to export using the short edge. If I use original it will take at least 5 minutes that's without layers; it takes a little longer with layers. And this is happening despite using an SSD drive. I don't know if any of you Mac users are experiencing this. Compared to Lightroom or Capture One v.12 exporting is very quick--just about a few seconds. It's a deal breaker because although editing in Luminar works really great and quick, exporting delays my work so much, wasting so much of my time.
I agree with everyone here who is using Capture One 11 - that's the latest version, that it is one of the best if not THE best. I've tried and actually still trying Capture One using the 30-day free trial and I extended it for another 30 days and my overall assessment is it is a really good photo RAW editor. It is fast and it is just a joy to use. Pictures really come out nice in terms of color, sharpness and brightness. I also have Lightroom and ON1 but I always go back to Capture One for some reasons. Initially, it is overwhelming because a lot of the tools are very unfamiliar and hidden especially if you're coming from Lightroom. But after watching one or two tutorials and one webinar on layering, which they have plenty of, you will catch on very quickly and it just becomes a very enjoyable program to use. Exporting is also fast. For me, Capture One's strong points are its ease of use in layering and in manipulating colors and color balance AND the speed. It executes all the changes that you want really, really fast. The negative is it is very expensive to buy the PRO version @$300. Sony version is affordable @$79 unfortunately it's good if you're using Sony cameras only.
I just want to get some feedback from ON1 users regarding ON1 2018.5, the latest upgrade to ON1 2018.1. I have tried the trial version of the 2018.1 and I really like it. I wanted to upgrade to the latest 2018.5 version but I read from DPreview that there seems to be a lot of bugs with this latest version, one being very slow especially with previewing a photo on Browser and Develop. Any feedback from On1 users will be greatly appreciated. Have you found ON1 2018.5 to be buggy as well? I'm using a Mac.
I had a zoom lens (Sony 24-105mm) and I think I used 32mm with those pictures.
I was at Disney World last week and I wanted to capture the awesome fireworks that they have at the end of the day. As you know, fireworks will just keep on going in bursts so I wanted to capture most of those at handheld. There is no time to mess around with tripods and several seconds of exposure and miss a lot of good ones (considering the number of people around you and everything). So I decided to shoot at ISO 20,000, 1/125th, f/4, RAW to assure me of being able to shoot fast, handheld, as the bursts of fireworks kept coming. After doing some post processing and applying noise reduction with Define 2, everything came out great. I use the Sony Alpha 7RII which can take good pictures even at high ISO. So I guess it just depends on what you want and experiment. Hope that helps.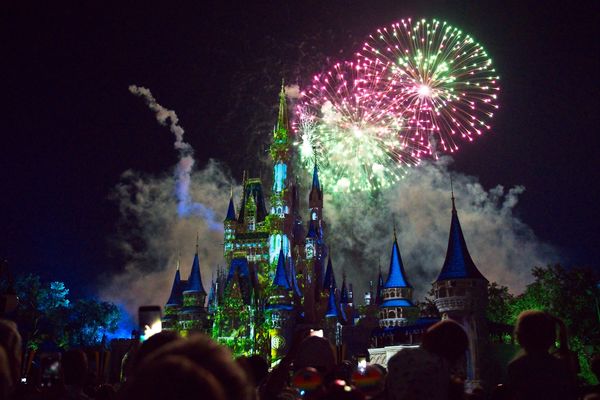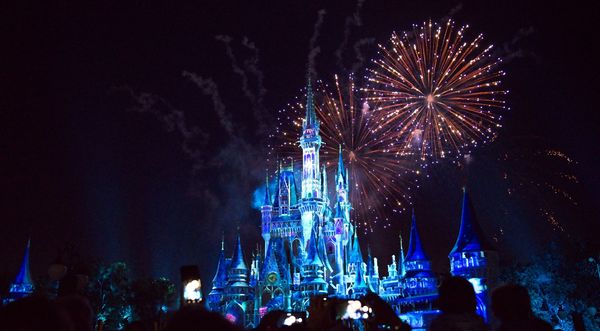 NIK will run on its own or as a plug-in to Photoshop or Lightroom. To run NIK by itself just drag the picture that you want to edit to any of the NIK apps, e.g., Color Efex Pro, then the app will open with your picture all ready for edit. That's all there is to it.
I have tried Luminar 2018 on a Mac. For the most part I like it as you can do edits very quickly with very stunning results. The deal breaker for me is the very very very very slow export. It takes at least 10 minutes or so to save or export an image with very simple edits as jpeg. I don't know if it is my computer or Luminar but I think it's a bug in Luminar. I have NIK and Perfectly Clear as plug-ins for Photoshop and Lightroom and I can edit an image with equal or better quality than Luminar in a few seconds, including exporting. With Luminar it will take you forever and ever and ever. That is so unacceptable to me. I am returning my copy if Macphun can't solve this quickly. That is so basic for a program and how can they mess that up.