Thanks for your reply... Worse than the point and shoot is the occasional use of the still shots on a movie camera (my least clear focus shots). I have much more wandering to do here at this site... very interesting so far...
Hi,
I love photography but have downsized after some years in the military using 35mm SLRs. I have tried using different digital cameras and have ended up with point and shoots (sorry to all the idealists out there). I have traveled to jungles, deserts, Antarctica and found that most people had trouble (me included) with cameras that cease to function because they don't like temperature change, humidity, sand, whatever. I also found that I do not like carrying camera bags, lenses and the like when I am climbing into high tree tops or getting out of rocking boats into the water to get to a shore that has no landing pier.
There are many posts here about the different cameras people use and I wonder that composition and lighting and just plain luck are elements that maybe I have missed here...this is a big site with so much info...
tree-top predator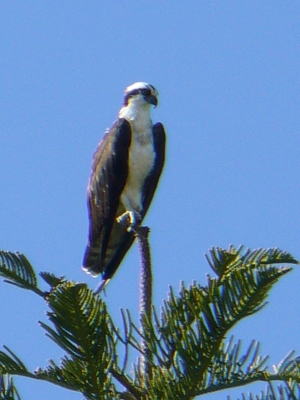 bird's eye view
monk