Greetings,
I am a active grandmother who likes to take photographs, mostly of landscapes and people, especially my grandkids at their music events and everywhere else.
I am using a Sony DSC-HX50 that I purchased shortly after they came out. I am strongly disappointed with the picture quality and very rarely get a nice crisp picture. I often wonder if it is because this particular camera did not come with the Zeiss Lens feature. My previous Sony was a DSC-H10 with the Zeiss lens that I loved and just plain wore out.
I am not an expert by any means, I just love getting a great crisp picture of family and landscapes.
I have always used Sony but I find it a little disconcerting that Ugly Hedgehog bloggers are predominantly Nikon users, only because Sony has always been my brand of choice. My daughter has a Nikon DSLR 3200 and loves it and says I should go this route, but I don't know if I want to be bothered changing lenses.
So, if I upgrade.....what should I consider. Is Sony the answer or should I look for a different brand. Would prefer to stay with a bridge camera concept.

Suggestions to consider would be welcomed as I ponder upgrading.
For a Nikon D3200, considering a larger capacity SD Card. Thoughts on with of these...or something different.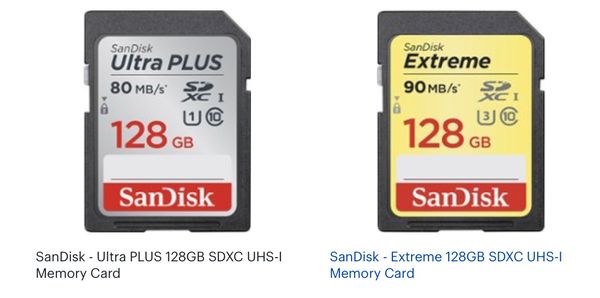 I also have the Sony DSC-HX50V, Love the size and case designed specifically for it. But, mine does not have the Zeiss lens which I was greatly disappointed by. Are you sure yours has the Zeiss lens and not the "Sony Lens G"?

I previously used the Sony DSC10 that did have the Zeiss lens and feel I got better sharper pictures compared to the HX50.

I must be doing something wrong with the settings. Have been skulking around thinking about upgrading even though my HX50 Is only a few years old. Love taking zoom pictures of grandkids at sporting events but they seem slightly fuzzy.....ugh!
I am having a big decision to make.. Help me decide. Been using Sony's cyber-shot DSC-H10 since 2006. I LOVE this camera and it fits perfectly into my petite hands. But, after tens of thousands of pictures it has given out and I must replace it. But with what! I don't want to deal with a camera and separate lenses, what would you all suggest that would be comparable to my H10. I take pics of wildlife , grandkids in motion, people and landscapes.
I like the Sony (especially those with the Ziess lens) and Canon long zooms but they seem too bulky. I also don't want to pay high dollars. suggestions??
(I am leaning towards the Sony DSC-HX300 even though it's seems bulky.)