Great pieces! Always glad to see some nice guns. My XD is a service 45, and I like it! There's always room for one more!
I was sitting in the deerstand on opening morning of deer season in October and the sunrise was outstanding! I took this with my iPhone. This sunrise was worth getting up to see!
This was in central Georgia.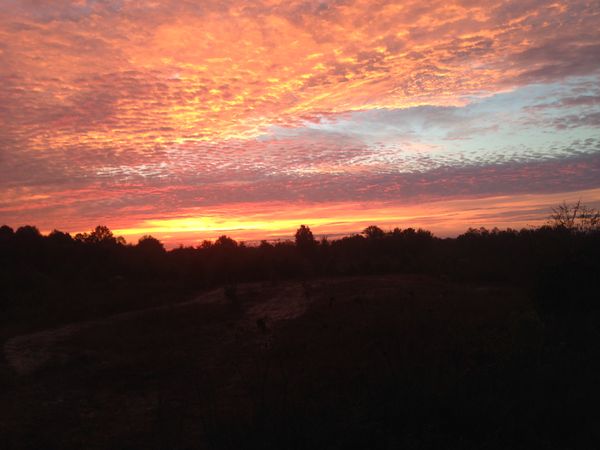 Fine looking sweet potatoes! I much prefer them to white potatoes. May have to pick up some today!!!
The Bible says that we are all sinners, and on the way to Hell, but if we are willing to ask Jesus to forgive us of our sins and save us, He will do just that! Jesus paid the ultimate price for our sins on the cross of Calvary, He died in our place, so that we don't have to go to Hell. Hell is not a myth, it is a reality. Hell is NOT here on earth, but is an eternity of suffering. No one has to go there, but JESUS is the ONLY way not to go. Trusting Jesus is the best thing that has ever happened to me! Read Romans 3:23, 6:23, 5:8, 10:8-10 and 10:13, if you will. Jesus wants us to be saved and live forever with Him in heaven, but the choice is ours!