I did this last night. Scope is a Celestron C-11 with a Hyperstar device mounting a ZWO AS1485MC (not cooled) camera. This is a stack of 100 frames taken at 1 second each. Camera gain was set to 197 ("gain units???"). Stacking was done in RegStax-6 with further processing in Photoshop.

I am thinking about taking another set with this exposure and then a set where there is detail in the bright white area and seeing if I can mix them in Photoshop to get some detail into that area. Dunno know if my Photoshop skills are up to it, but can't hurt to try!

Any and all comments are welcome. You can't hurt my feelings with negative comments -those are what I learn from!
Orion nebula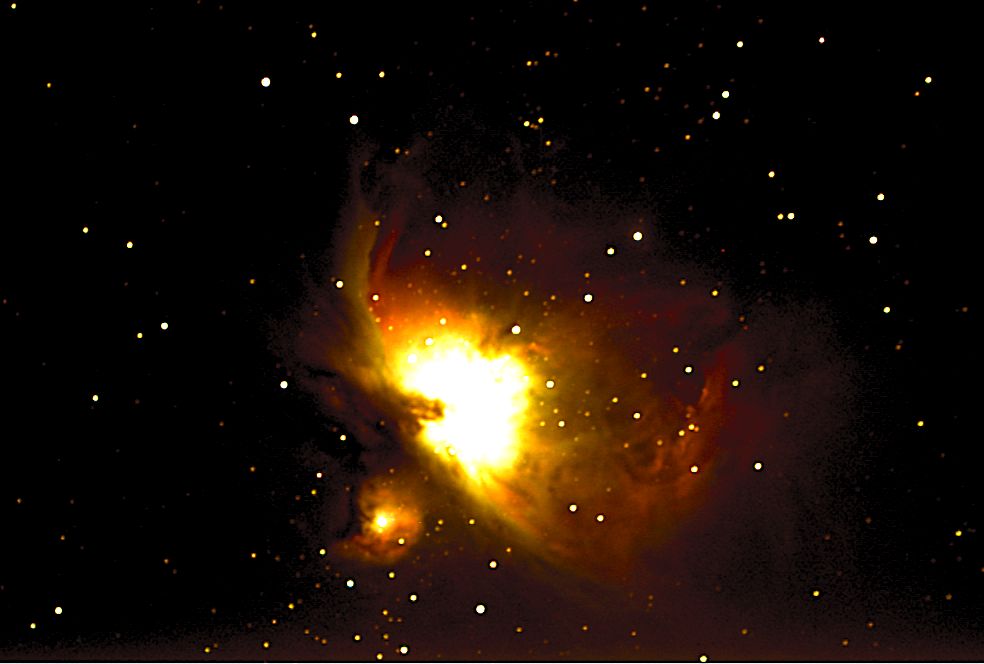 alberio
Loc: Colorado
I'm thinking 15 sec is more than enough with a Hyperstar on a C11, but not sure about your gain setting with that camera. Maybe turn the gain down.
If you want to reply, then
register here
. Registration is free and your account is created instantly, so you can post right away.