The building in which we live in Manhattan has a large garden in front of it. It provides shelter to a variety of birds and insects. This Black Swallowtail Butterfly made a rare appearance yesterday. A 50mm, f/1.4 Nikkor lens mounted on a Nikon D850, shot as close as possible at ISO 1250, f/10 at 1/2000 froze the moment.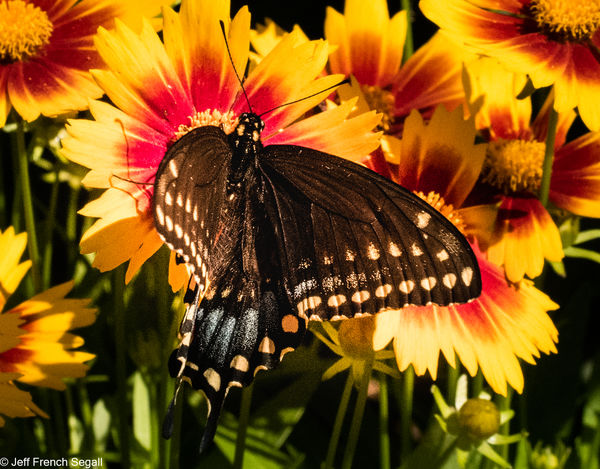 (
Download
)

Vince68
Loc: Wappingers Falls, NY
Very nice, colorful shot.
If you want to reply, then
register here
. Registration is free and your account is created instantly, so you can post right away.