Help please...

Valenta
Loc: Top of NZ
I usually open a file in Bridge to ACR CS6. All of a sudden and without my permission, the attached comes up.

Suggestions please...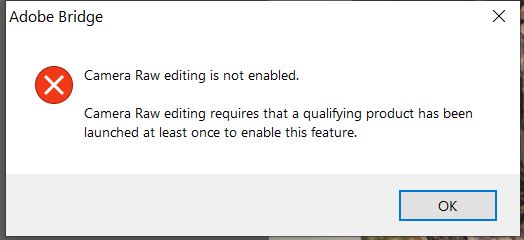 Hamltnblue
Loc: Springfield PA
What version of raw do you have installed? There is a version compatibility chart that can be found on google. For cs6 bridge I believe it says 8.7.1
Yes. Open an image in photoshop do something tiny and save it. Then you can get back to acr. Used to happen to me after every upgrade cycle.
If you want to reply, then
register here
. Registration is free and your account is created instantly, so you can post right away.