ClarkJohnson
Loc: Fort Myers, FL and Cohasset, MA
USA Model in excellent condition. Complete with both OEM caps, HB-39 hood, Breakthrough Technology UV filter, box and paperwork. This lens is probably the best choice for a single "walk-around" lens for Nikon DX cameras. It is now redundant, and needs to find a new home. I have a 100% rating on eBay, but I wanted to offer this to my UHH friends first. $399 plus shipping (to be calculated) and PayPal fee.

Please PM me for questions, more pictures, or purchase.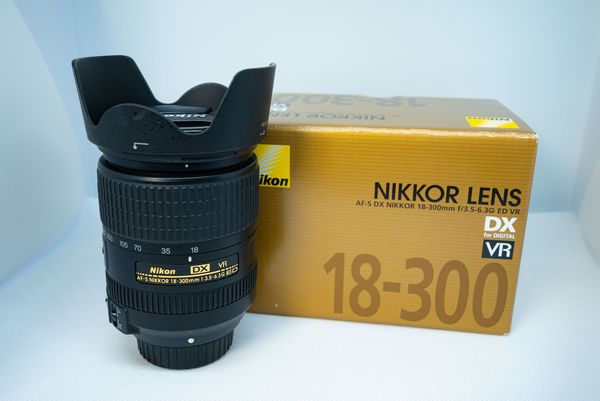 Clark,

You have a good superzoom DX lens for sale, Nikon AF-S 18-300mm f/3.5-6.3G ED VR, ...very tempting.

Unfortunately, about a month ago I purchased a FX, Nikon D3, to go along with my Nikon D500. Your AF-S 18-300mm would have replaced four of my older AF-S Nikkor lenses, 18-55, 18-105, 18-200, and 70-300, plus my Sigma 18-250mm.

At this time, I'm considering the FX AF-S 28-300mm f/3.5-5.6g lens that can be effectively used on my D500.

It's difficult times in San Francisco.

Good luck in your sale to UHH members.

Kerry in San Francisco
If you want to reply, then
register here
. Registration is free and your account is created instantly, so you can post right away.