Selling a Canon EF 100-400mm f/4.5-5.6L IS II USM and a Canon EF 1.4xIII Extender. Both are in excellent condition. The only reason for the sale is I have switched to mirrorless and am changing out my lenses.

I have original boxes, original cases, caps.

The 100-400 is clean and free of any fungus and dust. The lens hood does have a small mark on it and can be seen in the picture below.

The Extender is clean and like new. One of the caps does not seem to seat properly, but set in the case it is fine.

Asking $1700.00 for the 100-400. That will include shipping.
**SOLD**Asking $250.00 for the extender. That will include shipping.
If you want both I will sell them for $1850.00 shipping included.

I will take payment by Venmo. If you prefer PayPal we can discuss the PayPal fees and make the sale through PayPal.

CONUS only.

If you have any other questions, please feel free to ask. I have recently sold my 70-200 through UH, so I can provide a reference if you would like to speak to someone that recently bought from me.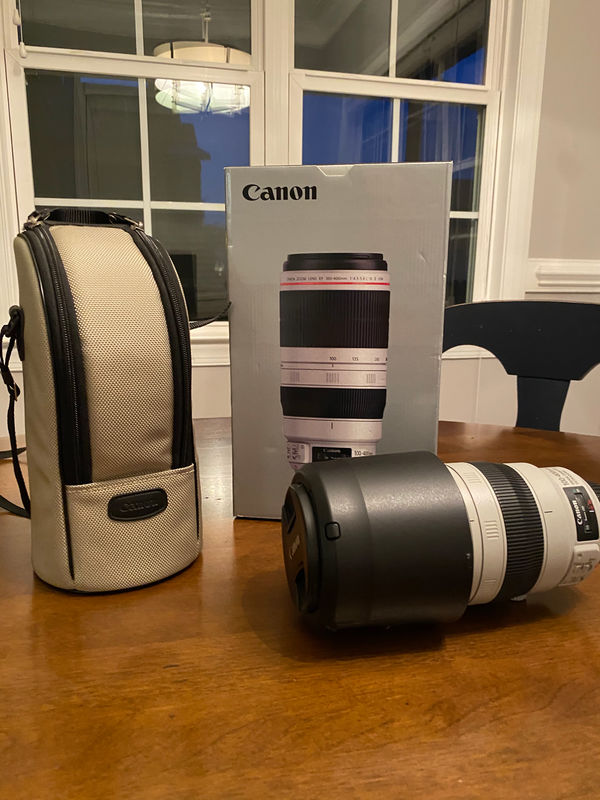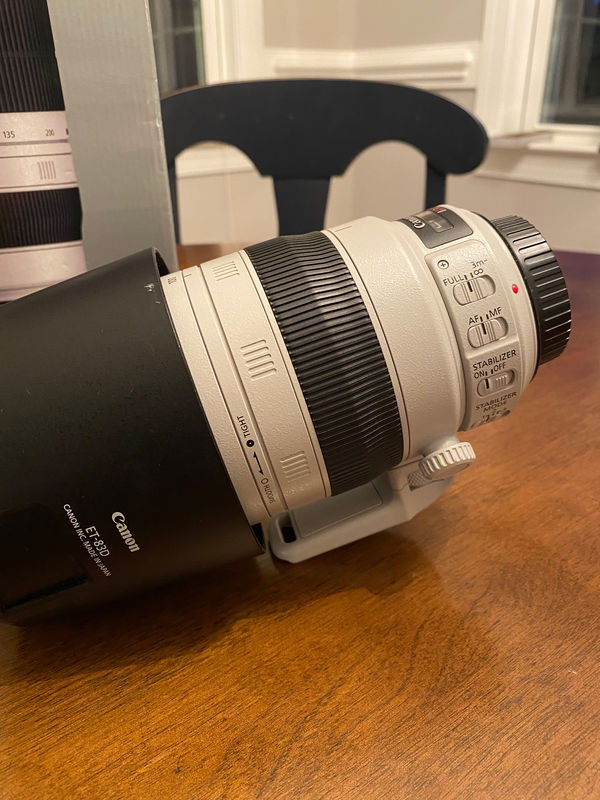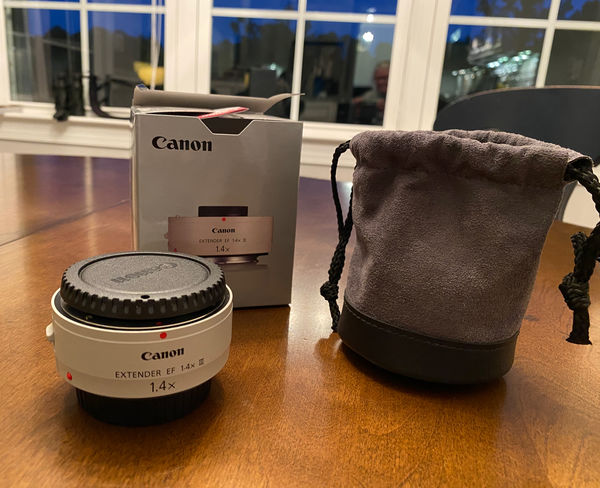 Are the lens and the extender still available?
The lens is still available but the extender has been sold.
The lens (100-400ii) is still available and I am dropping the price to $1600.00. If you are interested send a PM.
If you want to reply, then
register here
. Registration is free and your account is created instantly, so you can post right away.