dar_clicks
Loc: Utah
Snow levels are much less than I usually see for this time of year when looking at this scene from the Salt Lake valley. The photo is a B&W from a 720 nanometer infrared. Looks a little better in the "Download." Because I took this from just a little ways up the street I needed to use my old school version of Photoshop to remove a couple of power poles, overhead wires, and chimneys from the bottom of the photo -- full disclosure, ya know ...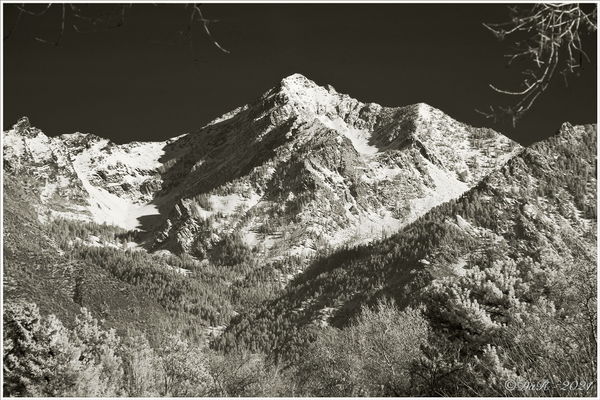 (
Download
)


UTMike
Loc: South Jordan, UT
Good shot and, unfortunately, our mountains are way too dry.
Nicely done. Thanks for including the cam/shooting info. Please stay safe and keep on sharing.
Our mountains are very dry too. Nice photo.
If you want to reply, then
register here
. Registration is free and your account is created instantly, so you can post right away.