MrBob
Loc: lookout Mtn. NE Alabama
Going through the archives and came across a mono interpretation taken with Sony's first bridge camera. DSC-R1 with Zeiss 24-120 equiv.zom... This is still one of my Fav.cameras and sold me on Zeiss lenses. Too bad my pocketbook is not convinced. Check out the resolution on the rock outcropping ! Zeiss really rocks ! Download to appreciate 10.3 mp.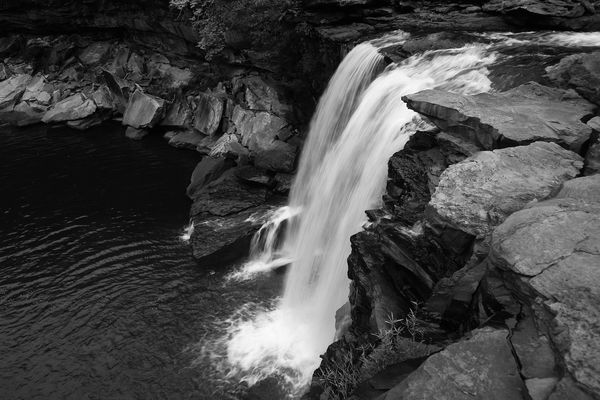 (
Download
)

Wingpilot
Loc: Wasilla. Ak
Very nice. I like the B&W as it really brings out the detail in the rocks. Nice composition and very sharp.

MrBob
Loc: lookout Mtn. NE Alabama
Thanks, I went down to the falls ( couple blocks from the house ) at the break of day and walked out on the rocks. Actually for tripod mounted landscapes there is no need to upgrade... I can't say enough about this camera and you can pick up this gem on E-Bay for a couple hundred... The Zeiss resolution is amazing !
I agree it doesn't become apparent at the first look what, if any, improvements could be made by upgrading equipment. This is a good picture.
If you want to reply, then
register here
. Registration is free and your account is created instantly, so you can post right away.