crazy sharpening...
Well known to many but with a twist.

Everyone knows how to use the high pass filter for sharpening.

I was looking at a way to create a mask, not a sharpening anything and yet...

Basically I created a high pass layer... Pushed it way off (I was not looking at sharpening per say but at a mask).
I then use the ACR filter (told you it was weird) and de-saturated the whole thing.
Then I used the Level to adjust the layer.
Merged the two layers and copied it all to create a mask. Using Ctrl-L I adjusted the mask and... Told you I was a nut case, I applied on the layer.
Changed the merge to overlay. Ugly results. Used the opacity to adjust and... found a rather decent sharpening!
Following on being absolutely insane...
I duplicated the base layer
Moved it on top of everything
Used the averaging filter (hey you are nuts or you are not)
Blend linear blur
Copied the mask onto it and masked the eyes out to keep them sharp.
So what is going on really?
First off the mask created is a gray scale, not an on/off thingy.
It removes the grungy aspect created by the high pass filter
Second the averaging layer reduces the white specks created by the high pass giving a more natural result.

The sharpening is subtle.

But... I failed to create a mask... Still looking for the 'prefect mask...
Printscreen...

-
Original 100%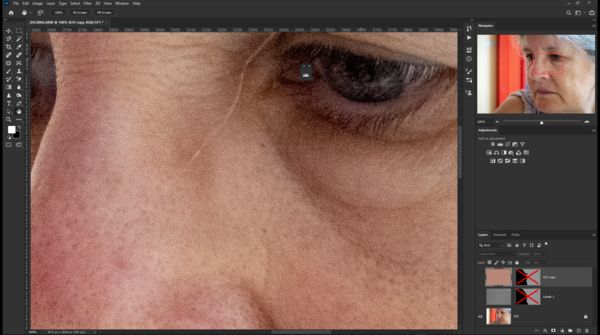 (
Download
)
High pass no mask Opacity 25%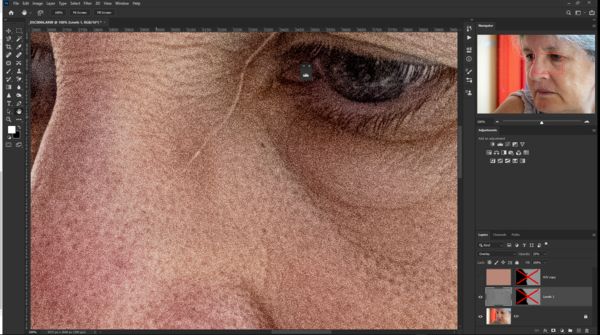 (
Download
)
High pass masked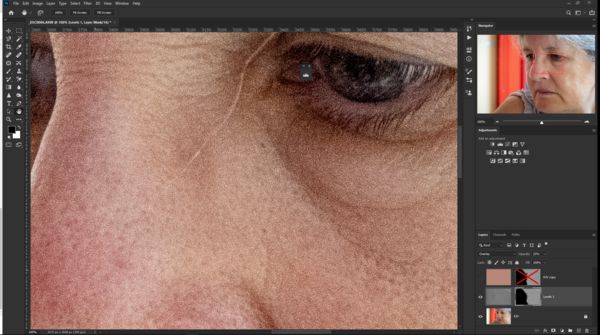 (
Download
)
Average linear burn, masked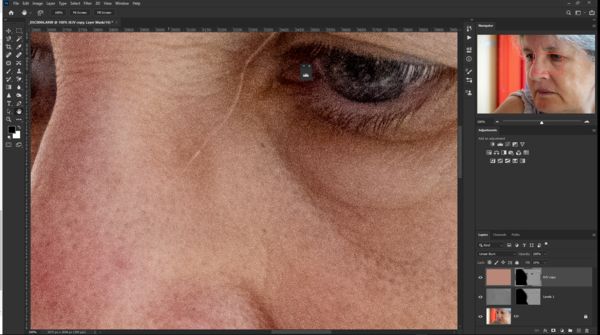 (
Download
)
Original (raw ~ jpg 95%)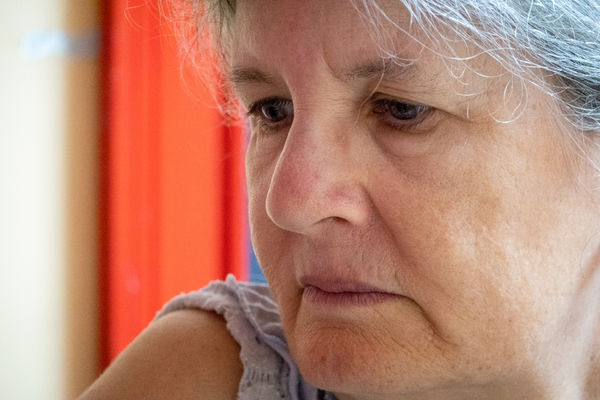 (
Download
)
PS CC Save (jpg 95%)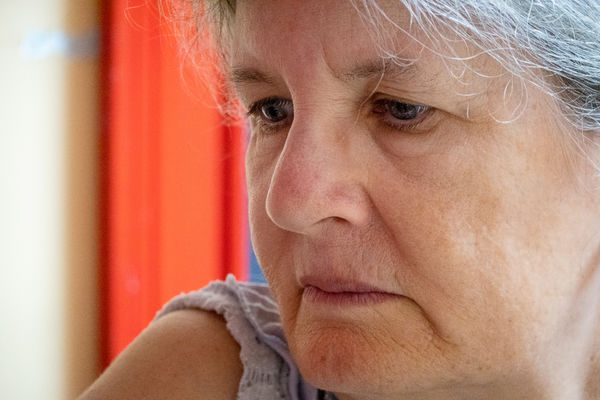 (
Download
)
If you want to reply, then
register here
. Registration is free and your account is created instantly, so you can post right away.