Color balance - one way among many, easier than most thought.

Rongnongno
Loc: FL
Use an image with a color cast

- Duplicate the background twice
- Select the top layer
- Select filter blur average
- Create a color balance layer
- Select the color sampling tool and create a point anywhere. 1x1 will work as well as largest sampling.
- From the mid-range slider
- Use the sliders to align the RGB lines
- For accuracy, use the sampling point to have the exact same number or a small variation of 1
- Disable the average layer

Note: You do not need four sampling points. One, anywhere in the image is needed.

You are done

1 - Original
2 - Image average - Note the sampling points (4)
3 - Color balance filter - All sampling points are equal (as they should be)
4 - Color corrected image
5 - Added level layer. Note: It does not need to be linked to the color balance layer.


The sample used here is from the faded old color family picture.
Before trying to restore the 'real colors' it needed to have its white balance corrected.

.
Original (cropped)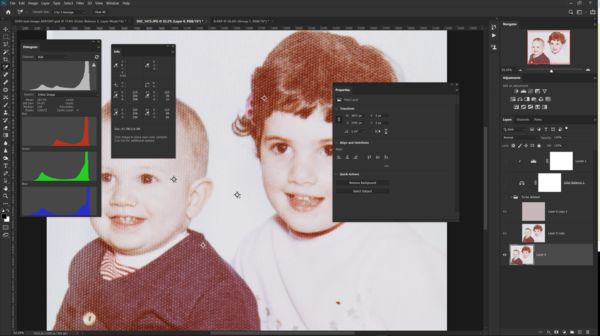 (
Download
)
Average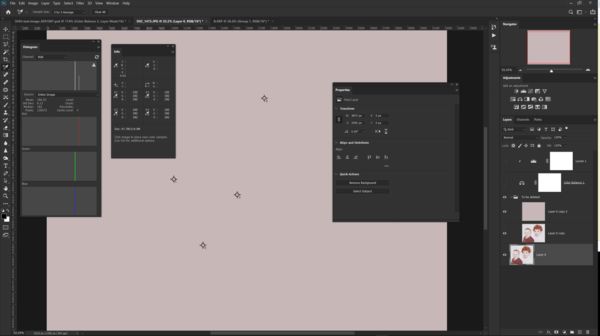 (
Download
)
Color balance layer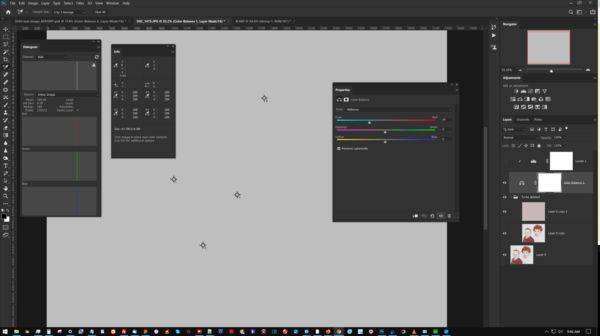 (
Download
)
Color balance corrected image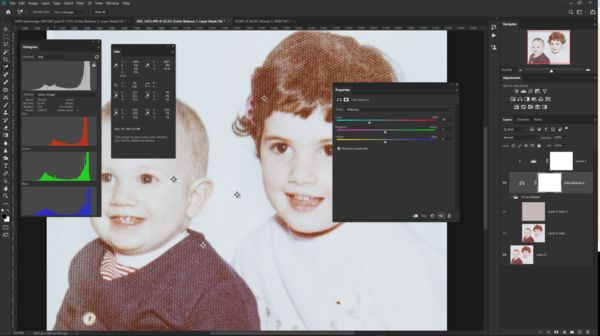 (
Download
)
Added a level layer just for kicks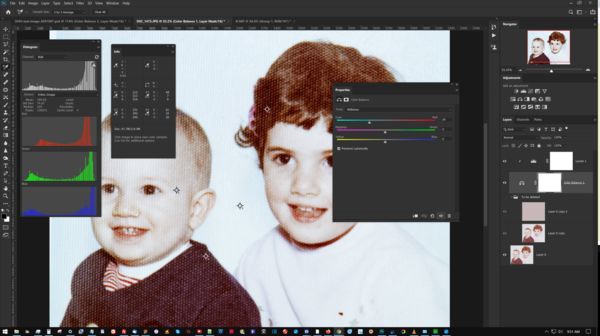 (
Download
)

abc1234
Loc: Elk Grove Village, Illinois
Interesting. I look at the separate color channels and then adjust the cutoffs to each end of the histogram. Works like a charm.

Note the regularly repeating pattern of the surface texture? Reminds me of the dot pattern from old newspaper and book prints. I found a method online for removing that pattern. Fairly easy to do and works like a charm.
If you want to reply, then
register here
. Registration is free and your account is created instantly, so you can post right away.