nicksr1125
Loc: Mesa, AZ
Seems I'm not having much luck getting out to shoot since we moved to Arizona. I had planned to get out & shoot some of the cacti just up the street from our apartment this afternoon. As I was getting my gear ready, my wife came out of the bedroom & said it smelled horrible. We walked up to the leasing office & confirmed they were refinishing the kitchen & bathroom counters in the apartment above us. As my wife is asthmatic, they would credit us $200.00 on next months rent so we could stay in a motel up to 2 nights. So much for shooting cacti. So we packed our overnight bag & headed for the Ramada Inn about a mile away. My wife mentioned how clear the moon was on our way back from dinner. Glad I grabbed my tripod. This was shot using a Tamron 150-600 (1st generation) and cropped to about 1/4 of the frame and a little contrast adjustment in Picasa. Maybe tomorrow.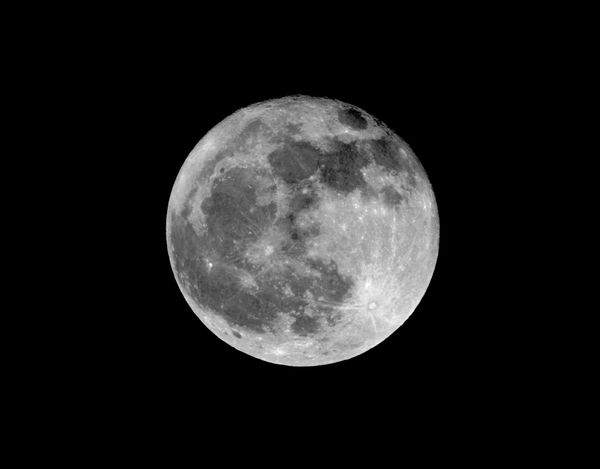 (
Download
)
Chuck B
Beautiful shot of the moon.
If you want to reply, then
register here
. Registration is free and your account is created instantly, so you can post right away.