3D - Potato Cartoon.

SoHillGuy
Loc: Washington
3D glasses needed for viewing in 3D.

2D to 3D conversion.
Photo Credit: Pixabay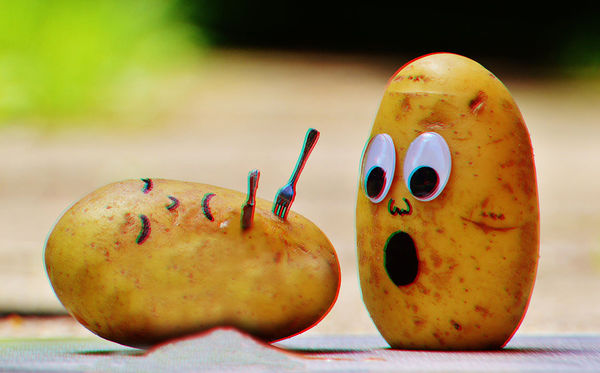 (
Download
)

luvmypets
Loc: Fayetteville, NC
LOL!!! I just finished dinner which included a baked potato. Guess I'm in trouble in Potato Land.

SoHillGuy
Loc: Washington
But how could you resist with all the toppings you may have put on it.

A song comes to mind.
One potato, Two potatoes, Three potatoes, Four
Five potatoes, Six potatoes, Seven Potatoes, More.

Thanks for taking the time to comment.
If you want to reply, then
register here
. Registration is free and your account is created instantly, so you can post right away.