3D - Turtles.

SoHillGuy
Loc: Washington
You will need a pair of anaglyph glasses to view in 3D.

Two 2D photos were taken adjacent to each other and made into a 3D picture

The turtle on the left had moved its head between the two exposures so it was blurred.

I loaded the 3D and the 2D photos into Photoshop layers and used a mask to blend in the 2D Head of the turtle into the 3D image.

I then made a selection of the turtles head in the 3D photo and made a 2D to 3D conversion of it. I believe it worked out fairly well.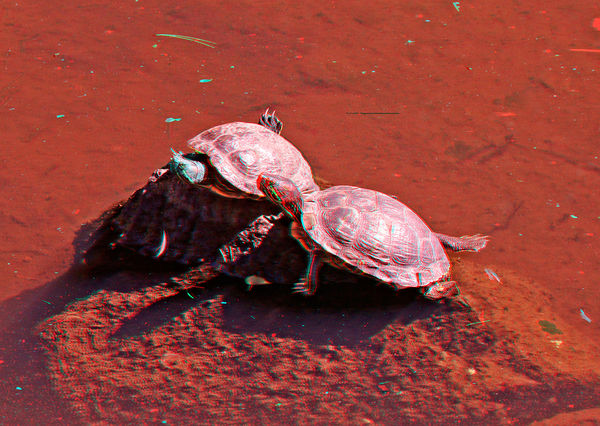 (
Download
)
If you want to reply, then
register here
. Registration is free and your account is created instantly, so you can post right away.