bobishkan
Hi Everyone: Want to buy a new Nikon, D3500, or D7500, or D500 just to transfer pictures to my new smartphone. I am totally confused as to the differences in the systems. Using Snapbridge I read all the pictures are sent in only 2mb (something) not in 20. How do you get a quality picture transferred, etc. Please give me pointers in what to look for and any advise. I am totally confused as to how this transfer thing works!! Thanks so much for your help. Bob
bobishkan wrote:
Hi Everyone: Want to buy a new Nikon, D3500, or D7500, or D500 just to transfer pictures to my new smartphone.
Why buy a new camera when $10-20 gets you a SD card adapter that plugs into your phone and lets you copy photos.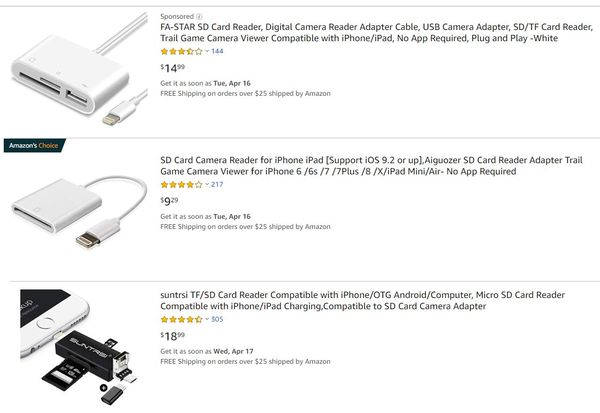 SuperflyTNT
I wish I could just use the old Nikon WMU app. It was so simple. Snap Bridge is a hassle. It wants you to stay connected and transfer pics as you take them. You can transfer bigger files over WiFi, but with Snap Bridge you need to connect with Bluetooth before you can get a WiFi connection. I got a lightning connector SD reader dongle for transfers, (much faster than WiFi), but I still wish Snap Bridge was easier to use as a remote.