tommy2
Loc: Fort Worth, Texas
Looking at this photo taken this morning I see a person standing inside the boom just to the left of the vertical support. He is dwarfed by the enormity of that piece of construction equipment: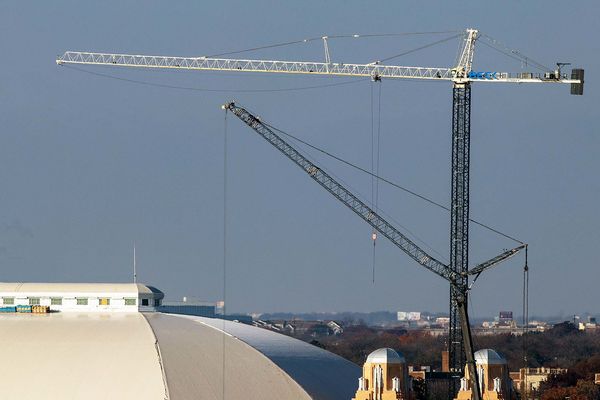 (
Download
)
Hi tommy2 -
I often feel the same way as your photo caption states. When looking at absolutely enormous structures / machines I am struck by the unbelievable / difficult to comprehend disparity in size when compared to the tiny / squishable humans that gave birth to that particular structure / machine. It is reassuring to know that there are others who have not lost that sense / gift of "wonder".

Thanks,

Terry

tommy2
Loc: Fort Worth, Texas
Yes Terry, playing at length with an erector set in my youth instilled in me that sense of wonder about the enormity and complexity of the partially completed buildings and tools used that seem to be silhouetted on nearly every city skyline these days. Thank you for your comment.
If you want to reply, then
register here
. Registration is free and your account is created instantly, so you can post right away.