I saw this just after halloween; always wondered what happened after we slept.

Shot on the north shore of Pittsburgh. Nikon D850 Nikkor 28-300 f/3.5-5.6 @ 105mm 1/1,000 f/10 ISO 5,000.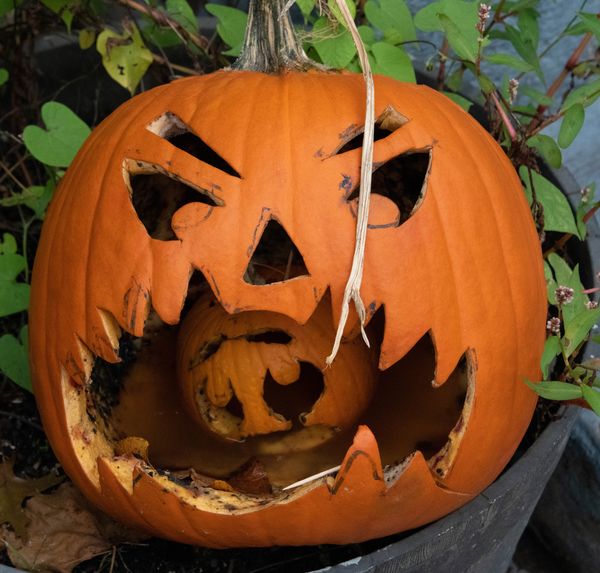 Well I'm new here and clearly not a pro but I saw this while out walking with my wife and it struck me as funny so I thought I'd share it. Besides, I needed to figure out how to post a picture. The scene was cluttered so the best I could do under the circumstances was rely on the color and cropping to isolate the subject. Jack 'o lanterns eat their young.