selmslie
Loc: Fernandina Beach, FL, USA
In Nikon's Blinkies and ETTR I described the use of highlight warnings (blinkies) and how they can be used for ETTR (expose to the right). In Sony's Zebra and ETTR I] I covered the same subject for Nikon.

A newer Nikon starting with the D810 and newer Sony full frame camera, Highlight-Weighted Metering can make this easier.

The next post will show the consequence of varying the exposure with a Nikon Df. The D610 produces similar results.

The scene had a dynamic range of between 5 and 6 stops. The purpose of this thread is to show how easily blinkies can be used to avoid blowing out the highlights. ETTR would have been of any use. It was not needed and would not have helped.

The scene was metered using Matrix metering at ISO 200 and f/11 which suggested a shutter speed of 1/250 (EV=14). You can see from the lack of shadows that this is not really a "broad daylight" situation. However, notice the blue sky and the white contrail crossing through the break in the clouds. Up in that part of the sky it is truly in broad daylight.

selmslie
Loc: Fernandina Beach, FL, USA
See
Nikon's Blinkies and ETTR
Looking at these results it appears that an exposure deviation of +/- one stop from the Matrix metered recommendation would be safe and easily adjusted in post processing.
3330 1/500 EV 15, no bliknies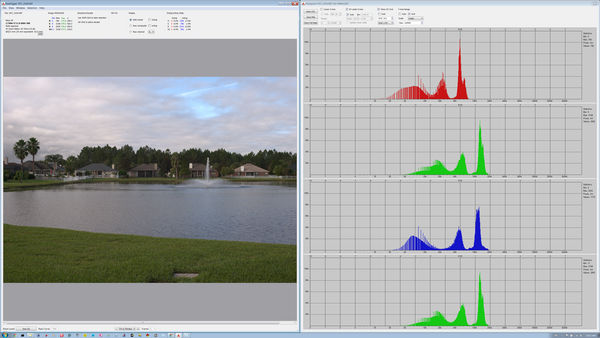 (
Download
)
3331 1/250 EV 14, no blinkies (recommended exposure)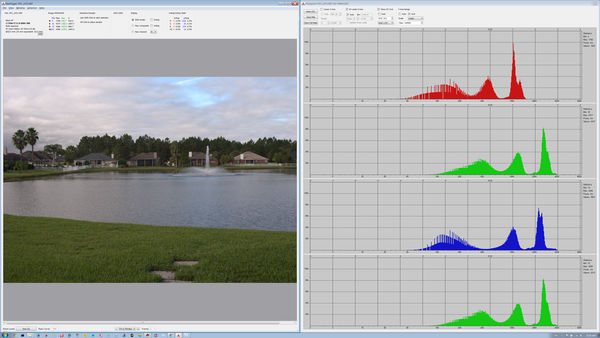 (
Download
)
3332 1/125 EV 13, no blinkies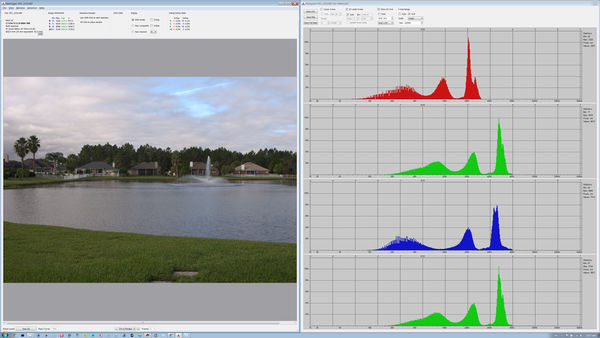 (
Download
)
3333 1/60, EV 12, plenty of blinkies in the sky, less than 1% of the raw file is blown out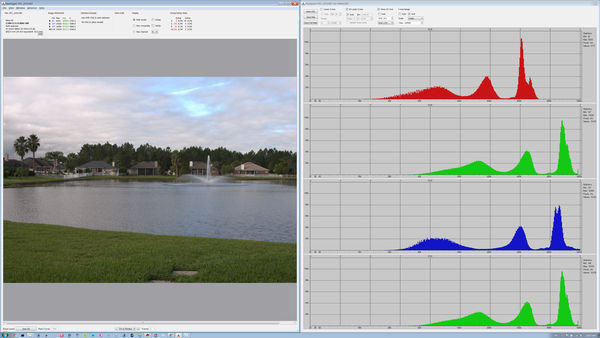 (
Download
)
3334 1/30, EV 11, blinkies in the sky and water, about a third of the raw is blown out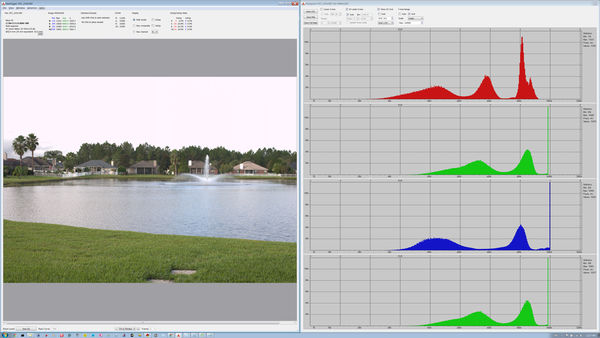 (
Download
)

AndyH
Loc: Massachusetts and New Hampshire
Thank you, Scotty. Always informative.

Andy
If you want to reply, then
register here
. Registration is free and your account is created instantly, so you can post right away.