Battery Grip for Canon 5D Mark III. SOLD!
As new Vello BG-C9 battery grip. Comes with 2 battery trays. Tray 1 holds 2 standard
Canon LP-E6 (or equivalent) batteries. Tray 2 holds AA batteries. I will include 1 Watson
LP-E6N battery (not shown in photo). Sold my Canon, so this sits in a box unused.

$45 shipped to your door (continental U.S. only)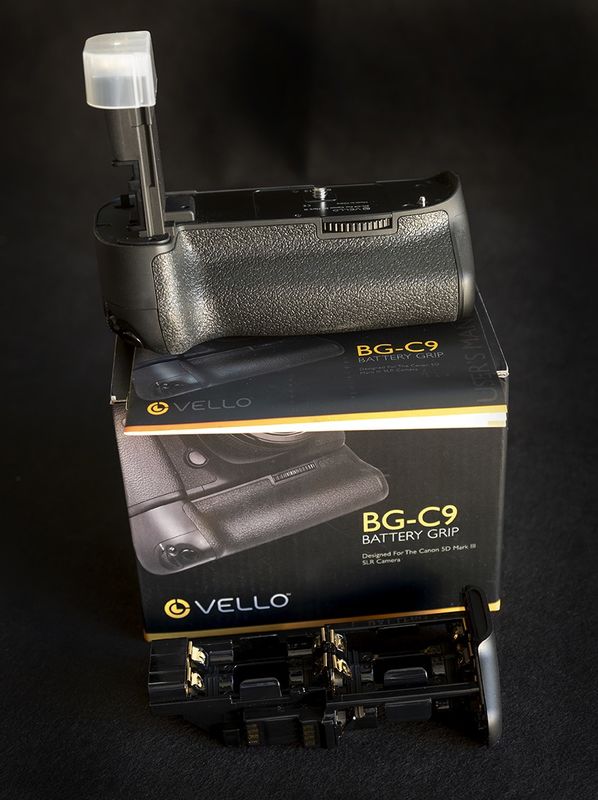 the f/stops here
I'd like to purchase this BG C9. What next?
You can send me $45 via PayPal (if you have an account) you can send me a Postal Money Order for $45
you can put two twenties and a five in an envelope (where you can't see through the envelope).
Those are your three options.

Mike Warzocha
848 Viscanio Pl
Las Vegas, NV 89138

For PayPal:
mawarzoc@gmail.com