Layering photos, taken thru a 2.000 MM lens, using a D-60 Canon camera, any hints on layering? Thank you, Ken

PhotoArtsLA
Loc: Boynton Beach
In a word, if you use a Mac, Photoshop. If you use a PC, Paintshop Pro. Photoshop on a PC is not quite... the list is long and painful.

Both of these programs offer layers to allow layering of images, useful for creating progressive images showing movement through time, OR for stacking identical images for HDR or other manipulation.

The image below was shot on one of my excursions to Tropic Star Lodge. You might be seeing their adds all over the Internet these days. I've been there a dozen or so times. Amazing place.
Action Sequence off the Coast of Panama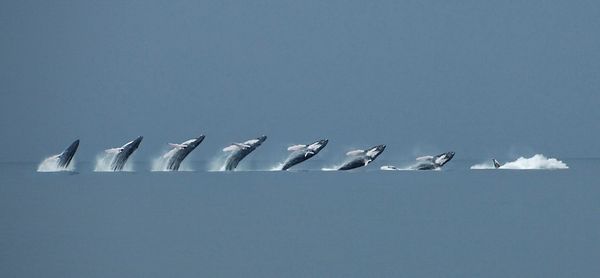 If you want to reply, then
register here
. Registration is free and your account is created instantly, so you can post right away.