Tom2272
Got lucky at Point Lobos State Park the other day and happened upon this mother with her day old twins. Less than 2% of Pacific Sea Otters have twins. Usually one is abandoned and dies as they cannot tend to two. Monterey Bay Aquarium was notified but would not believe it was a twin birth until the docent sent photos. None had been reported in over 30 years.
Canon 70d with Sigma 18 - 250 at 250mm, f8, 1/400, iso 1600. Shot in deep shade, hand held. Cropped and touched up in LR.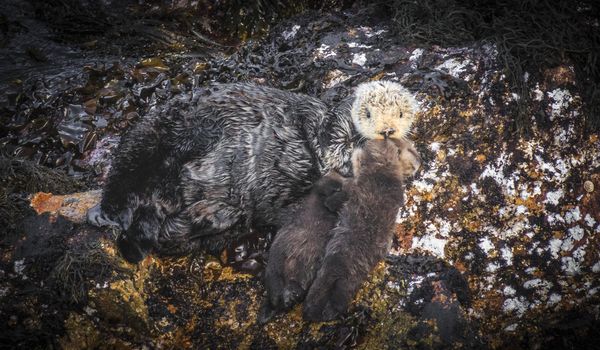 (
Download
)

tbohon
Wow ... hope they are able to keep both alive.

Great photo!!!

Tom

sailorsmom
Good shot and story, Tom! Hope they both survive!