late afternoon visitor...
was just sitting outside reading as the afternoon was slipping away...had some mellow jazz playing ...and saw this guy over at the edge of the garden. Thanks to the zoom lens- Nikor 55-300 mm - ( and having the camera always at my side )....I snapped this shot. Just used auto on my D5000 ,...and only adjusted exposure in ACR.....didn't need any adjusting in photoshop at all.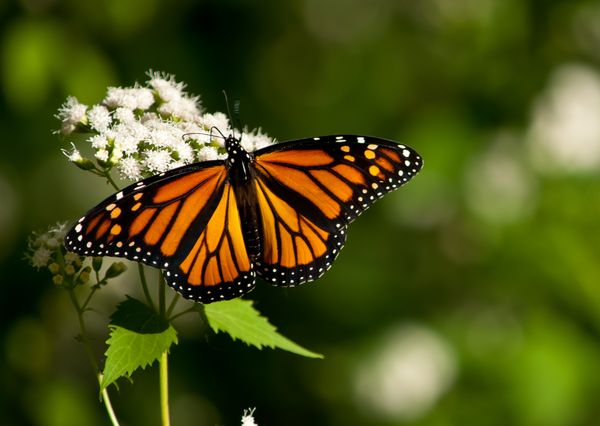 tilde531
Loc: "Slower Lower Delaware"
Wow...wow...WOW! :)

mommy115
Loc: California
Bee-you-tea-full!!!Such color and focus and composition and everything else! One tiny suggestion. I'm sure you didn't notice the little area of white flower on the bottom of the photo about straight down from the butterfly's body. It's mostly a distraction to me. Maybe it would be good to clone it out. Or not, it's up to you. :-)
If you want to reply, then
register here
. Registration is free and your account is created instantly, so you can post right away.