DB
Loc: Myrtle Beach, SC
Most of the time we want tack sharp images from our digital cameras. While visiting my son last Christmas season my 4 year old granddaughter bumped into me while I was photographing the Christmas Tree... I was happily surprised when I downloaded the picture. It reminded me of a child's drawing and the opticals were cool. Later that night we had a small campfire and the sparks were climbing skyward. I wanted to try moving the camera to see what I would get. Now talk about photographic art....lol its fun to experiment...
Hannah's Christmas Tree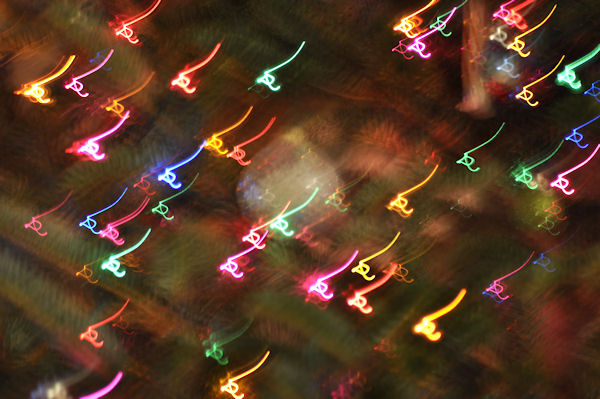 Campfire with one spark climbing skyward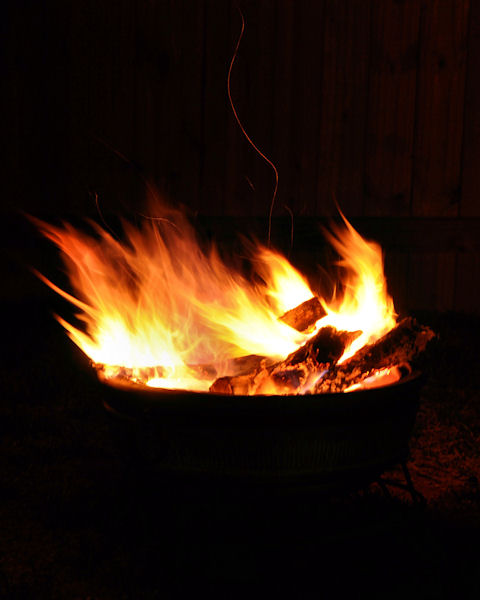 Closer look at the skyward sparks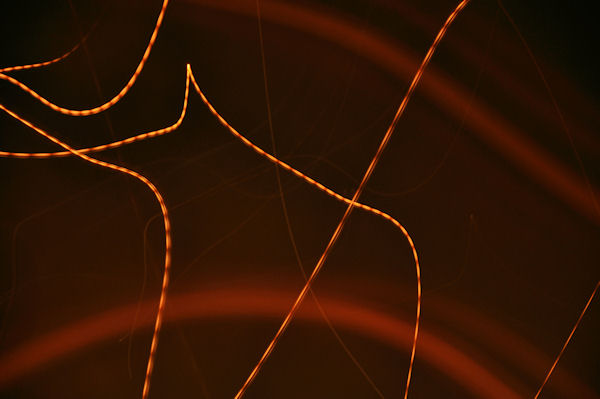 mommy115
Loc: California
I had to laugh. I accidently moved my camera a couple years ago while taking Christmas light photos. Loved it so I intentionally started doing it that way :P . The 3rd photo is way cool! Nice improvising and wonder shot in every way.

brucew29
Loc: Cincinnati, Ohio
What you have discovered by accident is a technique that is sometimes used to create "special effects' and can at times produce interesting and beautiful results. I have used one second or longer exposures and have purposefully moved the camera to create some beautiful shots. It sometimes takes experimenting to get the results that you want, so take several shots and vary the exposure and camera movement to get the result that you like the most. To define the object of interest that you wish to capture, after the exposure is started, do not move the camera right away... let some of the subject record before starting the camera movement. Don't forget... remember the 3Ps... practice, practice, practice!

sinatraman
Loc: Vero Beach Florida, Earth,alpha quaudrant
another tecqnique you can use if you are shooting with an slr or dslr and a zoom lens is to set a long shutter speed and start zooming in and out while pressing the trigger. its amazing what we discover accidently the following photo is NOT AN EXAMPLE OF THAT TECQNIQUE. I havent gotten around to try it since i cant afford film anymore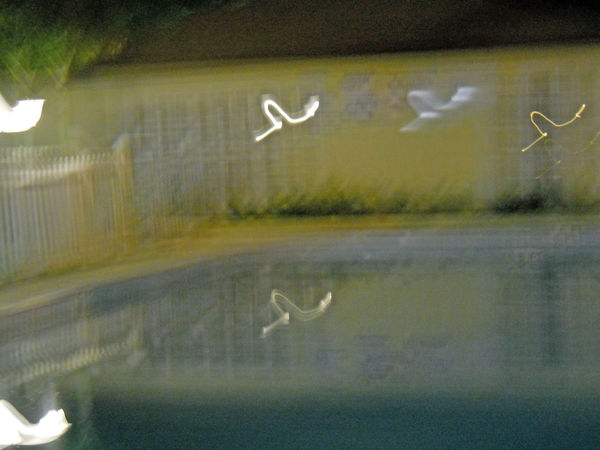 If you want to reply, then
register here
. Registration is free and your account is created instantly, so you can post right away.