Ugly Jake
Loc: Sub-Rural Vermont
This is not intended as a preview of coming "Attractions", but amazement of what a P & S can do in the right circumstances , This last apple got rained on, frozen, and then a spot melted in the sun. Who says its "Talent" that makes a great pic? Sometimes, it's RPRT (Right Place, Right Time ) - but, you HAVE to have the camera with you ! ISO 100 f11 1/200 sec with a Sony DSC-80.
upper left of the apple - see the "window" melted in the ice.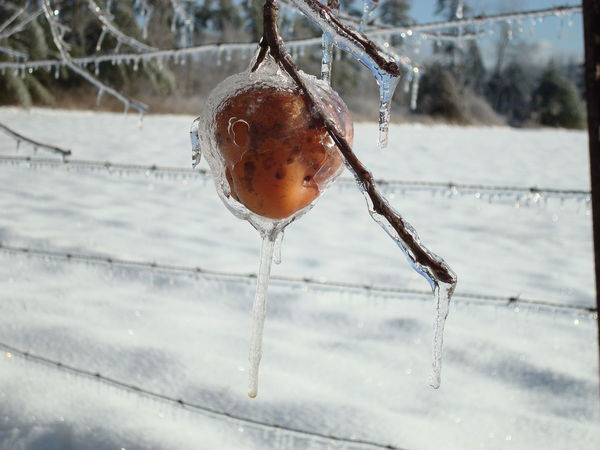 Spikes of frost on apple tree branch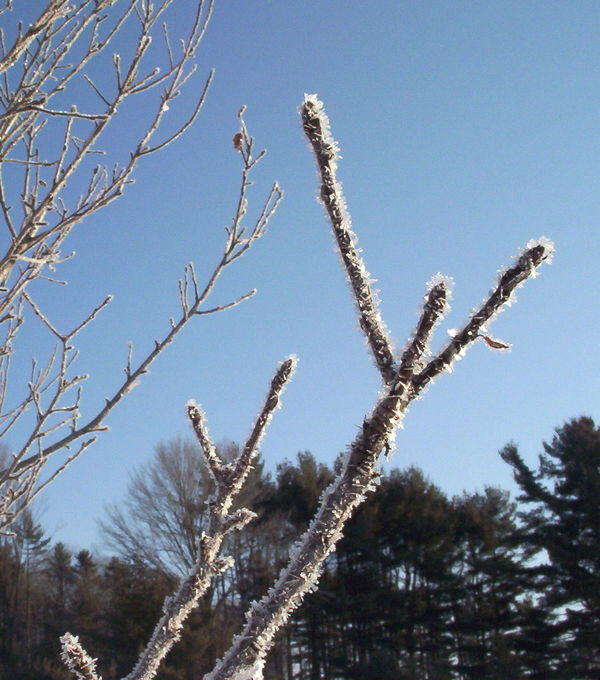 The dog cannot run with this line !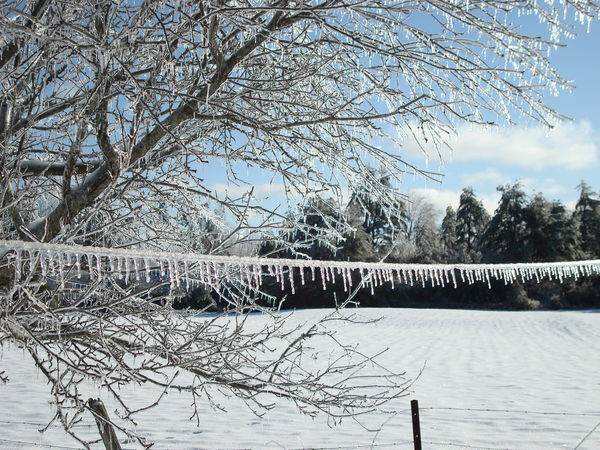 sinatraman
Loc: Vero Beach Florida, Earth,alpha quaudrant
The apple shot is unique. In all the icecle shots i have ever seen, nnothing like it. I award you a larry the hedgehog for amazing winter pictures. Also thanks for reminding me of why i left michigan for florida in the first place. Hey we get winter down here too. last year in december it dropped to a bone chillin 70 degrees.
If you want to reply, then
register here
. Registration is free and your account is created instantly, so you can post right away.