I just looked at some images others sent in---of bugs. I did not do this one to step on any ones toes, it's just coninstance. I was just having fun.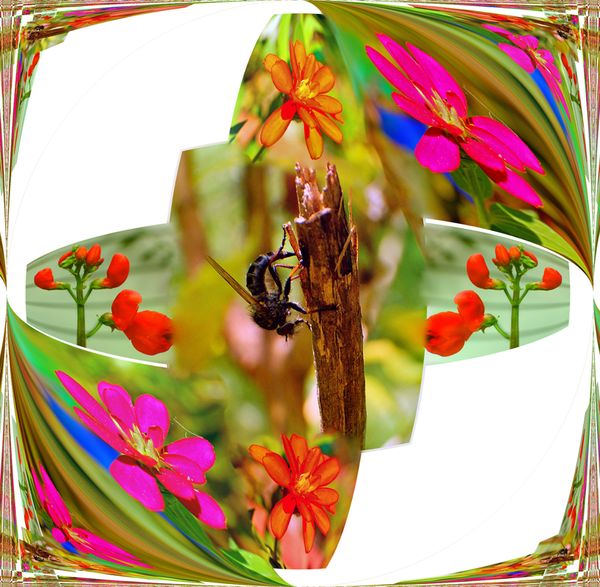 tilde531
Loc: Seaford Delaware
This is a nice "twist" on a wasp

(yeah, yeah... bad pun... sorry 'bout that. I'm comin' down off a berry cobbler a la' mode high *grins*)

Love the vivid colors :)
If you want to reply, then
register here
. Registration is free and your account is created instantly, so you can post right away.