Smith Micro is having a sale on this program and I was wondering if anyone has used it to enlarge photos and their opinion of the product. Selling for $99 and supposedly was $198.
This is what the add says.
"Unhappy about the quality of your digital photos?

Enlarge them with amazing quality so you can process every error with incredible accuracy and detail.

PhotoZoom 4 Pro is the ideal solution for editing, enlarging and reducing digital images without compromising on quality. Extreme enlargements of over 800%, which would normally be unusable, are made possible with PhotoZoom 4 Pro.

It allows you to reconstruct the finest details of a photo.

PhotoZoom 4 Pro enlarges images up to a resolution of 1,000,000 x 1,000,000 pixels, corresponding to a resolution of 1,000,000 MB (= 1 TB or terabyte) or a length of 80 metres!"

Thanks for your input.

MT Shooter
(a regular here)
Sounds too good to be true. And image file only has a finite amount of information to work with, at 800% you are stretching the realm of reality. Anything enlarged that much will not look good when viewed at 100% of the enlarged size, no matter what the software uses to fill in all the dead space with. Also, the "4" version is discounted because they have brought out the new "5" version. An upgrade to 5 costs $99 from 4 so it looks like even less of a deal to buy 4.
They do offer a free trial if you want to give it a try and let us know how it does, post before and after images with "store original" checked so we can all see what happens.
http://www.benvista.com/photozoompro

MT Shooter
(a regular here)
I decided to give it a shot myself. Here is a small crop from an original image as well as one that was enlarged 500% with the software. It does a decent job of edge smoothing, but I think the results are less than impressive at this enlargement. (I know the samples are not exact in size, but it was the best I could do to get a comparative result) I tried it at 200% and the results looked pretty good actually. Myself, I still wouldn't spend $200 on it though.
Enlarged 500%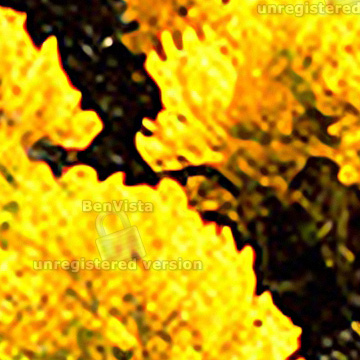 Original image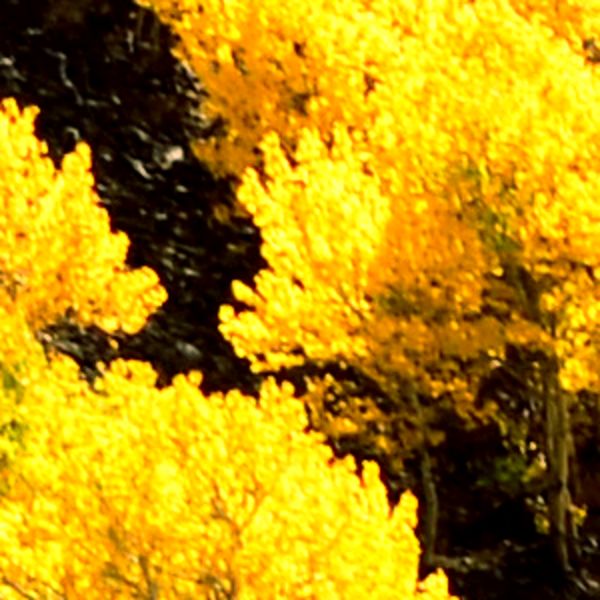 MT Thank you. I always trust your opinion.

bunuweld
I have used "Perfect Resize 7" which I think uses the same system as Photo Zoom. Both of them are based on a similar principle as the digital zoom used by some cameras, a very deceptive way of "enlarging" images by interpolation of additional pixels. I used the Perfect Resize on some of my photographs and on the fractals I create with my computer. In both cases, this has allowed me to print the "enlargements onto larger canvasses, which are more presentable than if I were to print the same image without interpolation on the same large canvass, but the true resolution is practically unchanged. With the fractals, purely created from math formulas, when I compared the ones with and without interpolation, there was practically no improvement in resolution, giving the true nature of this false method. No true improvement in resolution is achieved, but the image on a large area is more acceptable to the eye because the pixel density is greater with the interpolated pixels even if they are just a repetition of the already existing pixels in the original.
bioteacher wrote: